Caochangdi: An Art Revolution
A short 30 minute drive from most centrally located hotels, Caochangdi is one of Beijing's most exciting and upcoming areas. Home to stunning modern art galleries, warehouses and events spaces, Caochangdi makes a great Destination for tours, special events or unique meetings especially if you are looking for something unique that will excite your guests and add a real wow factor. Experience a unique insight into the modern art revolution of China at Caochangdi.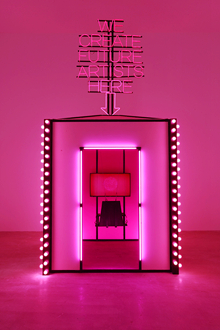 In 2014 the De Sarthe Gallery, opened their doors in Beijing and is already regarded as one of China's most elite galleries. De Sarthe has 8000 square feet (2440 square metres) of flexible gallery and event spaces, covering 3 floors. In addition they boast a rooftop with a view of the Beijing skyline. Host a party with fine food and wine as you take in the works of some of China's most accomplished and up and coming Modern Artists. From Beijing to London to New York, they are creating a revolution that is sweeping the Art World.