Tibet
Overview:
Truly on the "roof of the world", Tibet has an average altitude of over 4,000 meters (13,200ft) and is situated on a massive plateau beside the mighty Himalaya and some of the world highest mountains. This gives much of Tibet a bleak but dramatically beautiful landscape. For those Tibetans who follow the traditional nomadic life of herding cattle and yaks, life can be battle against nature at its most harsh. The valleys in southern Tibet are more hospitable and it is here that the major cities and towns are located. Over 1,000 years ago the Tibetans embraced Buddhism and developed a distinctly Tibetan version that incorporated some elements of shamanism and animism from their former faith of Bon. This unique all pervading religion, combined with its geographical isolation has had profound influences on Tibet architecture, art, culture and history. Tibet's capital Lhasa has some wonderful examples of Tibetan architecture such as the Potala Palace, Jokhang, Barkhor district and Norbulinka. Visitors who travel out of Lhasa may visit other monasteries such as Tashiluhnpo in Shigaste, the city of Gyantse or simply enjoy Tibet's ethereal landscape.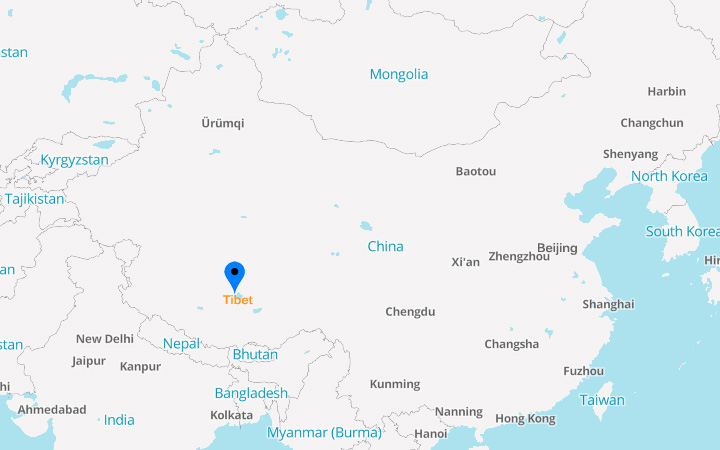 Praying Along the Sacred Lakeside

Yamdrok Lake, which means "the Jade Lake of the upper pastureland" or "Swan Lake" in Tibetan, is one of the three largest sacred lakes in Tibet. The surface of the lake is about 4,441 meters above the sea level. It likes a sapphire lying under the clear blue sky. Every year, many devotional followers in Tibet would come here for pilgrimage.

Life at Tibetan Monastery

Sera Monastery, one of the three largest monasteries of Gelugpa, sits at the foothills of Tatipu. It is as prestigious as Drepung and Ganden, which both have longer histories. Sera, in Tibetan, means "Wild Rose Garden" since opulent wild rose woods once grew around it. The debates on Buddhist doctrines between the lamas is one of the must-see event while visit the Sera Monastery.

Shopping Challenge at Barkhor

Barkhor lies in the centre of old Lhasa and is a bustling bazaar in a quadrangle of busy streets close to Jokhang. The stalls and shops around Barkhor sell a variety of goods such as prayer flags, temple bowls, bells, Buddhist statues, leather goods, clothing, incense and Tibetan rugs. Traditional Lhasa life is very much in evidence on the streets of Barkhor. Be ready for a shopping spree.