Xian
Overview:
China's first great melting pot. A city where East and West mingled a millennium before Marco Polo's great journey. Home to the 8th Wonder of the Ancient World, the tomb of the first Emperor of China a part of which is the 10,000 strong army of the Terra Cotta Warriors. The world's first city to have a population of a million people, and the source of the great ancient Silk Road, Xian was the capital of Imperial China for the better part of 1100 years covering some of it's greatest dynasties including the Zhou, Qin, Han, Sui and Tang. The city was and is a historical, ethnic and religious crossroads.
Designated as the gateway to the West of all the major cities in this nation, Xian is the best expression of the soul of the Ancient Chinese Empire. Puccini wrote Turandot based on a dream and images of the Forbidden City, Xian as a city, completes the picture.
Today Xian is also a crucial link in the development of Modern China with the drive to develop the West many Fortune 500 companies now establishing themselves here. It is an important textile center and has over a thousand factories making super-high voltage transmission electrical equipment, watches, aluminum and enamelware, and Chinese and Western medicines.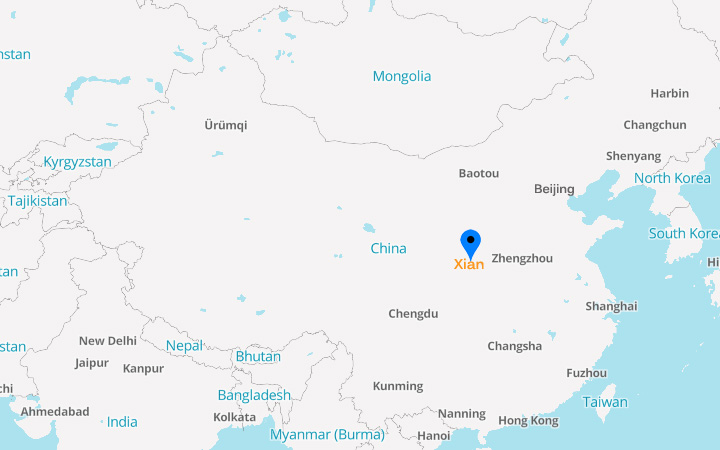 Tang Dynasty Show

The Tang Dynasty (618-907 AD) is distinguished as the most progressive and prosperous era in the history of China. The music and dance of this period symbolize the splendor and the glory of the Chinese civilization and is world-renowned. The Tang Dynasty not only inherited the music and dance of the previous dynasties but assimilated the new and exotic cultures that came to pay homage.

Welcome Ceremony and Catering on the Ancient City Wall

The Ancient City Wall of Xi'an is not only the most complete city wall that has survived in China, but it's also one of the largest and most complete ancient military systems of defense in the world. The city walls here were actually built on the fortifications of the Tang Forbidden City. You will be given the 'red carpet' treatment and shown the keys to the city as if you had been visiting nobles in the imperial days.