Food Hong Kongers Can't Live Without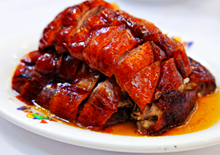 Roast Goose is a bit of a big deal in Hong Kong and there is heavy competition to find the best.
Yue Kee restaurant in the New Territories is deemed by many as the crown winner serving succulent goose with crispy skin replete with homemade plum sauce.  This is not a restaurant you come to for friendly staff and fashionable decor – the goose is the reason for the journey here and it is a journey with a delicious reward!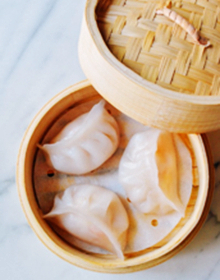 Har Gow were created at the beginning of the last century in Guangzhou, the capital of Guangdong Province, by the owner of a small, family-style teahouse on the river's edge. Anxious to beat the competition, the teahouse owner took advantage of the fresh shrimp sold by fishermen directly from their boats. He adorned the local catch with little more than a bit of fresh bamboo shoots and pork, and enclosed it in delicate wrappers.
At dim sum houses, the server with these steamed crystal shrimp dumplings is always the most popular person on the floor!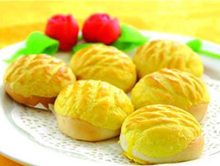 The Pineapple Bun, also known as Bo Lo Bao, is a popular Hong Kong snack of pillowy soft bread with a crunchy and sugary top crust which resembles a pineapple, hence the name. You can buy them at most Chinese bakeries, dim sum restaurants and cha chaan teng restaurants.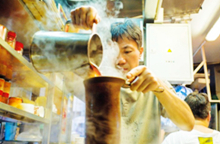 Cha Chaan Teng restaurants are casual "tea" restaurants that serve an eclectic range of affordable Hong Kong cuisine and Hong Kong-style Western cuisine. Most serve the pineapple bun with a piece of butter stuffed in the middle of it and it is popular to wash this down with Milk Tea, Hong Kong's undisputed king of drinks, which stemmed from the British colonial practice of adding milk to black tea - the Hong Kong version is strained through a sackcloth to encourage smoothness.
Destination China can arrange a tailor-made Foodie Tour to taste your way around the local cuisine where every dish and every shop has a story to tell.