DESTINATION CHINA'S TOP 6 MOMENTS OF 2016
In a conversation with his pilot about how to be successful, Warren Buffet suggested to him that he should write down the 25 things he wanted to do and the reduce it to 5. Once he had those 5 he was told to focus on them until he had achieved those goals. At Destination China we applied this principle to our review of 2016. We asked our team members from all their experiences throughout the year, to select the top 25 and then whittle it down to 5 – not an easy task!
As our review of 2016, we've selected a few of our team's responses. Not necessarily selected because they were great events, but because they were special moments. Moments that highlighted who we are and what we do. Getting it down to 5 was difficult so below is 6 for you to enjoy hearing about!
BATTLE OF THE CHAMPIONS
By Carolyn Zhang, Beijing Office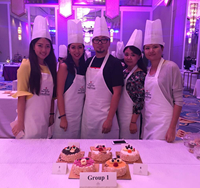 We were invited to join "Battle of the Champions". A client appreciation event for DMC's organized by the China World Hotel. Our Destination China team had a really fun evening and we created an "ANGRY BIRDS" cake, set as one of our tasks. It was a great way to celebrate our year of achievements with the China World Hotel and compete with other DMC's in a fun and exciting way.
GUILIN. STEPPING UP TO THE CHALLENGE
By Gabriela Sun, Beijing Office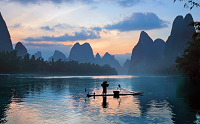 In 2016, we managed our largest group ever in Guilin, 360 guests for a meeting and product demonstration. AV was shipped up from Guangzhou, the Welcome Dinner highlighted the diversity of the region and off-sites included a Li river cruise with calligraphy & painting classes onboard. It was extremely challenging because the main organizer fell ill before the event and we had to step up and ensure the events went ahead without a hitch. This moment in 2016 was extremely satisfying because we met that challenge and it was extremely successful!
FASHION FORWARD
By Irene Qin, Shanghai Office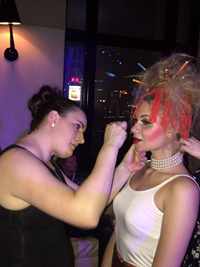 I love my fashion and so of all the events this year, organizing this one appealed to me the most. At the Wella RED Forum, participants were given a creative challenge with a budget to shop for materials to dress models with an inspiration from Shanghai. At the evening event each group had a limited time to create, style and build costumes and make-up their models to compete in a catwalk presentation. Club M1NT was all abuzz with enthusiastic competitors as the models were sewn, glued and stapled in to stunning creations in such a limited time. The catwalk finale on the bar was very impressive indeed!
A GREAT START TO 2016
By Jenny Zhu, Beijing Office
Time really flies. I still remember very clearly when I got the following e-mail right after the 2016 Chinese New Year Holiday, a very memorable moment to start the Monkey Year. This is a very memorable moment for my 2016 as we had worked so hard on the site inspection and answered the clients various questions, especially during the Chinese New Year Holiday. All our efforts were worth it when we got clients' trust & affirmation.
"A decision has finally been made and we are very excited to advise that Morley has chosen Destination China as our supplier for the 2015 HSBC Circle of Excellence (600 guests). We truly appreciate your patience and all of the work that you and your team have put forth so far and look forward to a very successful event".
AN EXPERIENCE CLOSE TO HOME
By Richard James Smith, Hong Kong Office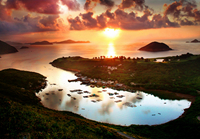 On a site inspection in 2015, a client asked if there was somewhere to take his delegates that would show a different side to Hong Kong, as the program was heavily based in the city. Near where I live in Clearwater Bay out in the New Territories is a small fishing village famous for its seafood. I frequently end up having a lazy lunch or dinner here. Fast forward to 2016 and the group is having lunch in Po Toi O with locals drying and salting fish around them, wine brought in and other "details for comfort" attended to. They were impressed by the atmosphere, the service and most importantly the incredibly fresh seafood. In the final analysis it was regarded as the highlight of their time in Hong Kong.
A TAICHI HONEYMOON
By Riina Li, Beijing Office
While normally we handle MICE events, this year I was asked to handle a honeymoon trip for a former client. It was such a special experience to handle their honeymoon as I was going on mine only a few months later to Hawaii. The beautiful couple enjoyed a Tai Chi lesson in The Temple of Heaven, an experience they will never forget! To see them performing Tai Chi together amongst the beautiful gardens was just magical.